PSB Loans In 59minutes
What is PSB Loans in 59 minutes?
The 59 minutes PSB loan scheme is a new initiative by the Indian government to provide quick and easy access to credit for small businesses and entrepreneurs. Under the scheme, loans of up to Rs. 10 lakh can be availed within 59 minutes from the time of application.
This loan scheme offers in-principle loan approval of up to Rs. 5 crores from reputed banks. A group of public sector banks has formed a consortium and created a standardised online lending mechanism through a website called psbloanin59minutes.com. This online portal offers a quick and convenient way for business owners to get the financing they need to do their work.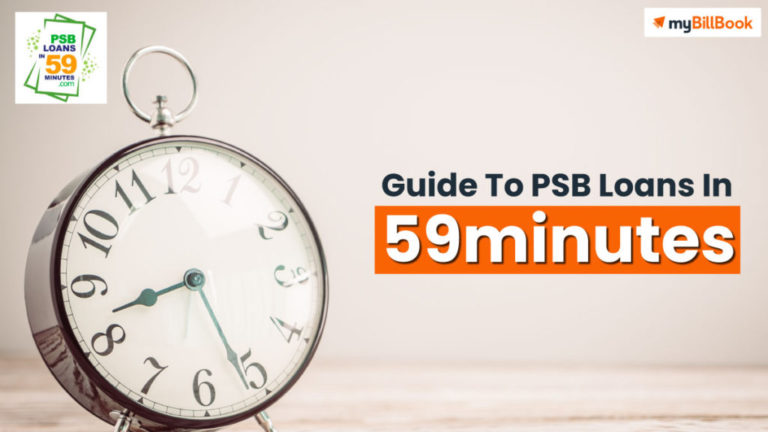 List of banks currently involved in the 59-minute PSB Loan Program: SIDBI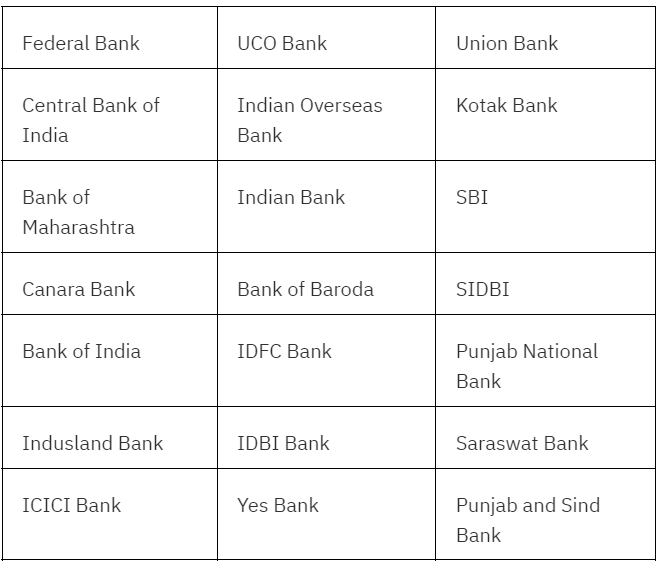 Eligibility Criteria for a PSB loans in 59 minutes
To be eligible for a PSB loans in 59 minutes, you must meet the following criteria:
Individuals who already own a business must comply with GST.
All small businesses must complete GST registration and have their IT assessments in order.
Submitting cash flow statements for the last six months is required when working with a financial institution. This allows them to understand your company's spending and income better.
A few factors go into whether or not psb loans in 59 minutes application will be approved which are:
The borrower's ability to generate income
The capacity of the borrower or business to pay back the loan
Any current credit facilities that may exist
Discretionary conditions established by the lender
PSB loans in 59 minutes : Loan Details
Interest rates start at 8.50% p.a.
Loan Amount: MSME loan options range from

Rs.

10 lakh to

Rs.

5 crores from its 21+ partners
In 59 minutes, the proposal will be approved.
Documentation is minimal; only limited paperwork is needed.
Modern technology
Financed Loans
Adaptation to government facilities: Since PSB Loans in 59 Minutes is integrated with the most current services, including Income Tax Return, GST, and Bank Statement, it supports the loan applicant's decision.
Documents Required for PSB loans Application
There are a few documents that you will need to have to apply for a loan. These include:
Application form accompanied by two passport-sized photos.
GST Information: GST User Name and GST Identification Number
The loan applicant can upload a bank statement from the last 6 months on the portal. The bank statement should have significant bank activities.
Required Loan Specifications
Information on Ownership, Partners, and Directors
Loan Applicant's E-KYC Documents
Any additional paperwork the lender may require
Steps to Register PSB loans
Visit the official PSB website at psbloansin59minutes.com and select "Register."
Enter your name, email address, mobile number, and click "Get OTP" to register.
Enter the code received on the registered phone number.
Click on "I agree with the terms and conditions."
Click on 'Proceed' and create a password for the account for future use.
Steps to Apply PSB loans
Enter your user name and password to access your profile at the official website.
Click "Proceed" after choosing "Business" as your profile type for a business or MSME loan.
Make a profile, fill out your business PAN card, and click "Proceed."
Add GST data, XML-formatted tax returns, and PDF-formatted bank statements for the previous six months.
Upload your ITR, add required details and click on 'Proceed.'
Upload your bank information, then select "Proceed."
Give the requested information about your business and any existing loans.
To confirm your email address, type "OTP."
Choose the desired bank and relevant branch to obtain a PSB loan.
You will get the desired bank's in-principle approval.
FAQs on PSB Loans in 59 minutes
How long will it take to process a PSB loans in 59 minutes?
After the loan application is approved, authorities disburse the loan amount in 7-8 working days.
Does registering require paying any fees?
No registration fee is required for PSB loans.
How can I check the PSB loan application status?
Visit the bank's official website and enter the loan application number or reference number to check your loan application status.
What does a collateral-free loan mean in the PSB loan scheme?
It is an unsecured loan where the borrower is not required to provide security. The amount of the loan and the intended use of the money determine whether collateral is necessary. The government has ordered that the bank not request collateral securities for CGTMSE and Mudra loans.
How can one contact for PSB Loans in 59 minutes?
Call +1 800 103 7491 (toll-free), text 079 410 55999, or email [email protected] if you have any questions about small business loans.
Know more about Businesses loans & Ideas