Business Loans for Women by the Government
The Government of India introduced many financial assistance programs to empower women entrepreneurs, especially those in economically, socially, and financially backward communities. These schemes encourage women to set up their micro, small or medium-sized businesses and become financially independent. Direct loans, subsidy schemes, special interest rates, and incentive-based loans all are part of women empowerment programmes.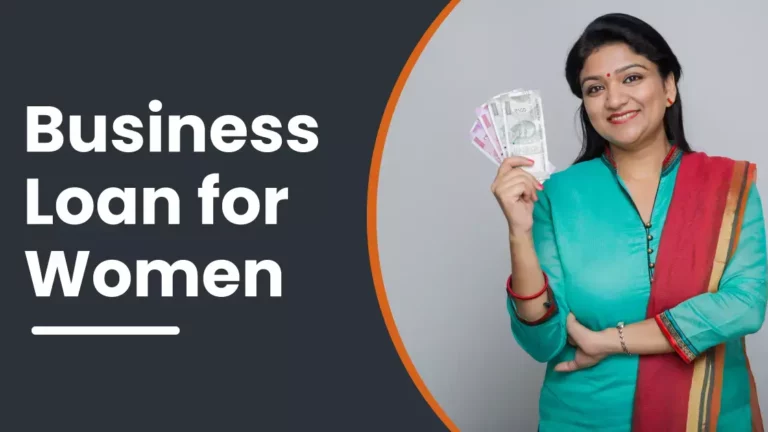 The popular business loans for women backed by the government and other special organisations like SIDBI, MUDRA, etc., are listed here.
ARJANA
A Special Dispensation For Nurturing Enterprises Run By Women Entrepreneurs
Term loans to women entrepreneurs in manufacturing and service sectors.
To establish new or greenfield units, to expand or modernise existing units.
Eligible borrowers include MSMEs promoted by women entrepreneurs with a minimum 51% stake.
Priority to smaller units and new establishments.
Collateral-free loans from Rs.25 lakh to Rs.3 Crore
SIDBI will bear 50% of the credit guarantee fee
Less processing charges
Incentives for proper repayment
Zero prepayment charges
Faster loan approval and disbursal
Stand-Up India Scheme 
Also known as Credit Guarantee Scheme Stand Up India (CGSSI)
Launched to encourage entrepreneurship and to empower Scheduled Castes (SCs), Scheduled Tribes (STs) and Women.
Loans will be provided to set up a new or greenfield enterprise in manufacturing, services, trading, and agriculture-allied industries.
Collateral-free loans starting from Rs.10 lakh to Rs.1 Crore.
The loans are available as Composite Loans and shall be used to meet working capital requirements and to purchase capital assets.
The maximum repayment tenure is 7 years.
EXPRESS 2.0
Expeditious Process To Deliver Rapid Loan Through Automated Evaluation And Swift Sanction
Provides Term Loan assistance to women entrepreneurs in manufacturing and service sectors.
The loan amount can be used to establish new enterprises, to expand or modernise existing units and for other capital expenditure requirements like machinery or equipment purchase for the existing businesses.
Collateral-free loans up to Rs.1 Crore with maximum repayment tenure of 60 months.
Existing firms must be 3 years old with GST and Udyam registration.
SIDBI promises a seamless application process, automated loan processing, 100% financing, faster approvals & disbursement, and low processing fee as key features of the scheme.
Pradhan Mantri Mudra Yojana (PMMY)
Loans for non-farming MSMEs involved in manufacturing, processing, trading and services
Loan amount –  Up to Rs.10lakh.
Under Shishu Scheme, up to Rs.50,000 will be sanctioned
Under Kishore Scheme, loans from Rs.50,001 to Rs.5 lakh
Under the Tarun Scheme, loans from Rs. 5lakh to Rs.10 lakh
The loans are available as Term Loans, Overdraft facilities, or Composite Loans.
MSMEs can use the loan amount for working capital purposes, acquiring capital assets, and marketing-related requirements.
The maximum tenure of loans is 36 months. OD & CC are repayable on demand.
Women entrepreneurs can enjoy a lesser interest rate.
Prime Minister's Employment Generation Programme (PMEGP)
PMEGP provides financial aid to establish new micro-enterprises and to generate employment opportunities in rural and urban areas.
Women entrepreneurs can enjoy a higher subsidy of 35% in rural areas and 25% in urban areas.
New establishments in non-farming sectors like manufacturing and services are eligible.
A subsidy of 15% to 35% of the project cost is applicable based on the total project cost.
TREAD Scheme For Women
Trade Related Entrepreneurship Assistance and Development Scheme
Initiated to promote self-employment and income generation activities for women in the non-agriculture sector
The government grants up to 30% of the loan amount sanctioned by any eligible bank subject to a maximum ceiling of Rs. 30 Lakhs.
Women entrepreneurs can use the loan amount for self-employment activities, including tailoring, handicrafts-making, embroidery, toy making, selling readymade garments, and small-scale manufacturing units to produce candles, pickles, jute bags, brooms, agarbattis, paper cups and plates, coir mats, masala powders, saree weaving, etc.
Udyogini Scheme
Udyogini Scheme was launched to encourage women to take bank loans instead of taking money from private lenders and other financial institutions that provide loans with high-interest rates.
Eligibility

SC/ST women with an annual family income less than Rs.2 lakh.
General and special category women with annual family income less than Rs.1.5 lakh.
Age must be between 18 to 55 years

Loan amount varies from Rs. 1 lakh to Rs.3 lakh
A subsidy of 50% of the loan amount is applicable for SC/ST women and 30% for other categories
The government provides 3-6 days of training before releasing the loan amount.
Micro Credit Scheme
Under the Micro Credit scheme, the state governments will provide interest-free loans of Rs.1 lakh to Rs.2 lakh.
Stree Shakthi Groups (SHGs) are eligible for the loans.
They can establish small business units or shops based on the economic activity in their locality.
Eligibility to Apply for Business Loan for Women
The eligibility to apply for a business loan for women depends upon each scheme. However, the general eligibility criteria include
Women aged between 18 and 55
Small, Micro or medium business owners or those having at least 51% share in the business.
General Documents Required to Apply for Business Loan for Women
KYC documents
Duly filed in application form
Financial statement of the enterprise
Recent bank statements
Photographs, etc.
Know more about Businesses loans & Ideas