Working Capital Loan
Businesses typically borrow loans to expand or upgrade their existing business. But Working Capital Loans are designed to serve a different purpose. As the name suggests, Working Capital Loans are provided for the working capital needs of a business. From everyday expenses and seasonal business requirements to stock purchases, Working Capital loans help businesses to meet their operational needs. This page helps you better understand Working Capital Loans by discussing their features, types and other details.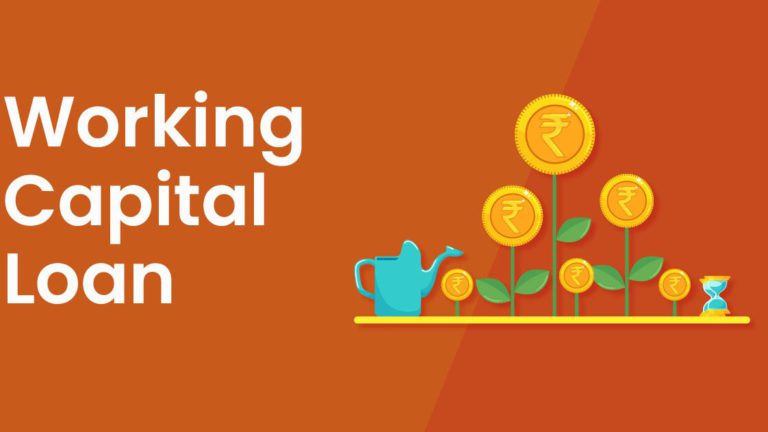 What is a Working Capital Loan?
Working Capital Loan is a type of loan that offers financial assistance to fund short-term financial obligations and operational requirements of a business. Businesses typically use the loan for the company's day-to-day expenses, to pay wages, to meet seasonal demand, and to conduct some activities, such as brand promotion, marketing or research and development.
Working Capital Loans cannot be used for asset purchases or business expansions. Banks typically offer Working Capital Loans with or without collateral. However, most of them are secured. To obtain a collateral-free loan, businesses must require a high credit  score.
Types of Working Capital Loans
Banks offer Working Capital Loans of different types, some of which are mentioned below.
OD or CC (Overdraft Facility or Cash Credit)
The overdraft facility is available only to current accountholders of the bank
Allows businesses to use funds up to a prescribed limit.
Banks offer a prespecified amount for the OD facility up to Rs.10 lakhs.
The eligibility to apply for an OD depends upon the borrower's repayment history, account value, banking relationship, credit score, and other factors.
Businesses can withdraw the required funds and pay interest only on the utilised amount.
Interest rates are calculated on a daily or monthly basis
Repayments can be made by simply depositing the amount in the borrower's current account
The repayment tenure is typically 3-12 months. Borrowers can repay the principal amount at any time within the tenure, but the interest must be paid monthly.
The OD facility attracts an annual fee, processing fee and other charges based on the bank's terms.
Term Loan Facility
A term loan is a commercial business loan with a fixed repayment schedule and interest rate.
Both secured and collateral-free term loans are available.
A flat interest rate will be charged throughout the tenure.
Longer tenures attract lower interest rates.
Generally used for large capital expenditures.
Term loan amount typically varies from Rs.50,000 to Rs.2 Crore
Repayment tenure of up to 7 years is available.
Interest is a tax-deductible expense.
Export Credit Scheme
Export Credit is a short-term working capital finance scheme provided to exporters for funding various export-related activities.
Two types of Export Credit are available – Pre-shipment Export Credit or Packing Credit and Post-shipment Export Credit.
Pre-shipment Export Credit is provided to fund pre-shipment-related activities like the purchase of goods, manufacturing or packing. Exporters can also use the amount for operational expenses such as wages, utility payments, travel expenses etc.
The Packing Credit Loan is provided based on a confirmed order to export goods/services from India to any other country.
Post-shipment Credit is the loan amount sanctioned by a bank to the exporter once the shipment leaves India.
Buyer's Credit Facility
Buyer's Credit is a short-term loan facility provided to importers by an overseas bank or financial institution.
Buyer's Credit helps importers purchase capital goods and services and to undertake large orders.
Importers get easy access to cheaper funds through the Buyer's Credit scheme making it a crucial financial method in international trade.
The scheme allows exporters to execute large orders and importers to obtain financing to pay for such orders.
The loan, however, is available only for big-ticket orders with minimum monetary thresholds.
Features of Working Capital Loans
A typical Working Capital Loan comes with the following features.
Banks offer working capital loans with or without security. However, as mentioned earlier, most loans are secured, and a small percentage are collateral-free. To avail of an unsecured working capital loan, the borrower must have a high credit score, good credit history, and decent repayment track record and must meet the eligibility criteria set by the bank. The banks usually set the tenure and the interest rate of the loan.
For secured loans, most banks consider physical property, gold, investments, securities or the business as collateral. Based on the value of the collateral, the bank will sanction the loan amount.
The amount for Working Capital Loan varies from Rs.10 Lakhs to Rs. 1 Crore based on the business eligibility and requirement.
The interest rate of Working Capital loans varies from one bank to another and is also based on the current market rate.
Working Capital Loans are typically short-term loans. The repayment tenure ranges from 6 to 24 months based on the offering bank.
FAQs on Working Capital Loan
Which businesses can apply for working capital loans?
Entrepreneurs, private or public limited companies, partnership and proprietor firms, MSMEs, and self-employed professionals or non-professionals can apply for working capital loans.
What are the age criteria to apply for working capital loans?
The applicant must be above 21 years and below 65 years of age.
What kind of collateral is accepted for a working capital loan?
All kinds of residential, commercial, and industrial properties and liquid securities are accepted as collateral to issue working capital loans.
Is there a processing fee to apply for a working capital loan?
Yes, banks would charge a processing fee, which is a percentage of the loan amount. The fee, however, varies from bank to bank.
What is the interest rate of working capital loans?
The interest rate of working capital loans varies from bank to bank and also depends on various other factors like business profile, credit history, financials, loan amount and loan tenure.
Know more about Businesses loans & Ideas