Accounting Software

for

Small Business
Easy Accounting | Billing | Bookkeeping
Made with ❤️ in India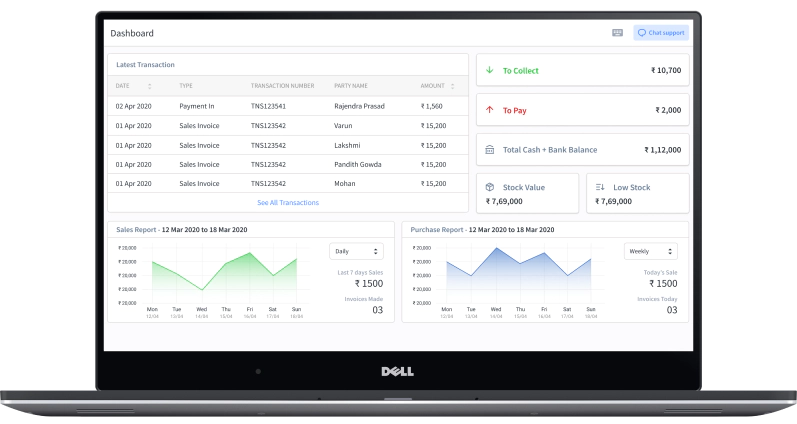 60 Lakh+
Businesses Trust us
7000+
Cities & Towns in India
4.7

Rating on Google Play
Why use
myBillBook
accounting software?

Business accounting Reports
Business accounting software generates reports for sale, daybook, profit and loss, cashflow, stock inventory etc easily. Download and share business reports in excel and PDF formats.

GSTR Reports
Easily file your GSTR returns by simply generating all GSTR reports like GSTR 1, GSTR 2 and GSTR 3B. All GSTR report formats in Excel and PDF are available in accounting software.

Bookkeeping
Easily take care of your all bookkeeping for small business. Record all your transactions and generate accurate reports to have full control on your business.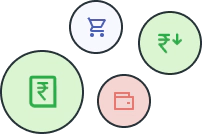 All accounting transactions
Do all accounting transactions like sale, purchase, Receive/Give payments, Expense transactions, adjusting stock and cash. Make all accounting entries like purchase orders and delivery challans.

Billing and Invoicing
All invoice formats for GST bills and cash memos are available in best accounting software for small business. You can make sale invoices and purchase bills for printing and sharing with customers.

Stock Inventory
Enjoy all inventory accounting features like automatic inventory management, manual adjust stock transactions and detailed stock inventory reports. Stock inventory management made easy.
myBillBook
accounting software

is for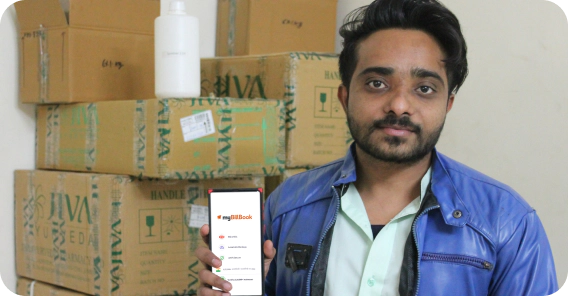 Distributor
myBillBook accounting software manages complete distribution business in full detail. Easily manage your customer records with billing, stock inventory, bookkeeping and taxation reports.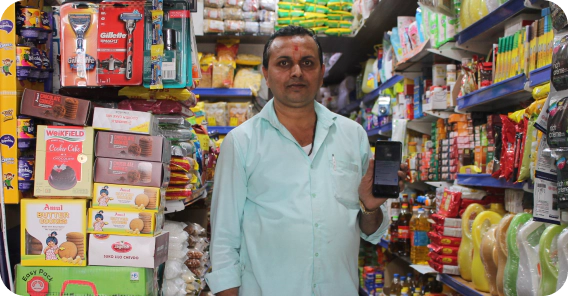 Wholesaler
Manage your wholesale business with the best accounting software for wholesalers. Easily track your customers, cash flow and inventory. Manage taxes with auto generated tax reports.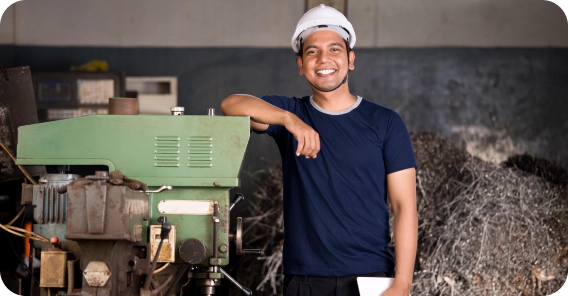 Manufacturer
Your choice of Accounting for manufacturing business. Take full control of your manufacturing business sale, purchase and inventory management. Complete accounting reports for manufacturing business.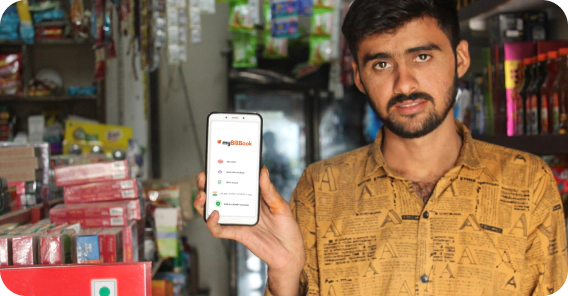 Retailer
Fast billing and accurate accounting retail shops. Retailers can make bills faster and keep track of their customers, stock inventory and cash in hand or bank easily. All retailer business reports.
Benefits of using
myBillBook accounting software

Account Receivable / Payables
Manage all your credit sales and party outstandings with our easy accounting software. Send reminders and Party ledgers to your customers on Whatsapp for faster payments.

Online accounting software
Do your accounting, billing and bookkeeping online and manage your business efficiently. See your full business data from your laptop or mobile anywhere. Accounting in your pockets with myBillBook.

Share bills and reports
Directly send your invoices and bills to your customers by Whatsapp, SMS or Email. You can print bills using regular or thermal printers. All invoice formats and Business reports can be shared or printed.

All business accounting report formats
Generate all business reports in PDF and Excel formats. Print or share accounting reports on Whatsapp, SMS or email. All GST and business transaction reports are available.

Manage your staff
You can add your staff like salesman, delivery boys, stock managers etc to myBillBook so they can help you with data entry from their mobile phones. Track all your staff activities in real time.

Expense Tracking
Track your business expenses easily by detailed expense reports and accurate profits after deducting expenses. Reduce business expenses by tracking them properly.
What
our users
say about us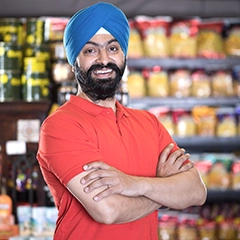 FMCG Wholesaler
"With mobile app, I can manage my billing and stock when I'm on the field. Getting credit payment is 2x faster with use of payment reminders and pay with UPI option. Now I have more money to grow my business. Also, I can give app to anyone to manage, because it is so easy unlike other billing software. Best app myBillBook - Make In India!
- Gurukripa Traders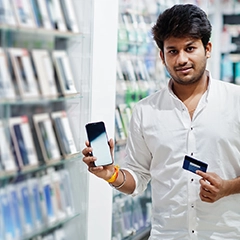 Electronics Distributor
"Very easy to use, I have given the app to all my salesmen for entry. myBillBook team added option for IMEI and Product code for every item in invoice now. I moved all my Tally data to myBillBook, made my business easier.
- JLB Technologies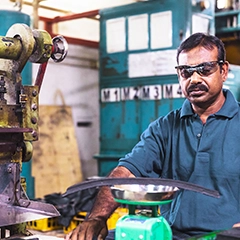 Hardware and Sanitary
"Inventory feature has me saved a lot of hours in maintaining my 1000+ list of items. Now there's less counting and better accounting with myBillBook
- Ashiyana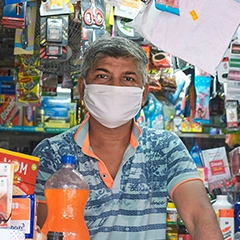 Kirana Store
"Made my business digital by moving from pen and paper to myBillBook. Counter feature is easy to use and saves me time. Thermal printing is good for retail shop. Online store is helping me get more and bigger orders.
- Kailash Kirana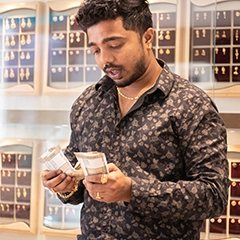 Jewellery Store
"myBillBook has made my business easier to manage. Invoice customisation settings let me add columns like making charges, weight & wastage to my GST Invoices. Inventory is easily managed by recording of item returns and with units for gold, silver, and diamonds
- Swarn Mandir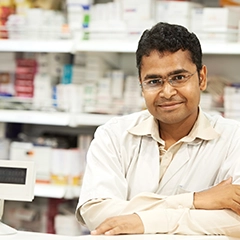 Pharma Store
"Professional Billing with option to add Batch number, expiry date & drug license number. I have used other software for my Vyapaar but haven't ever seen inventory management so easy. Nice for medical business.
- Shree Ji Medicals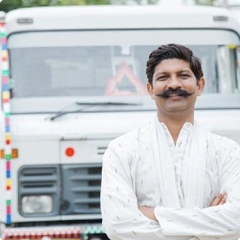 Transportation
"Good and simple app. Now we mention Vehicle No, Driver Contact, total load and number of items in a single invoice, said goodbye to paper bills. Option for Duplicate and Triplicate also added by myBillBook team, thank you!
- Navrang Transport
Associations & Memberships