Accounting Software For Mac
myBillBook accounting software is a web-based accounting software that works on Mac desktops and notebooks. Mac users can access the software from their desktops and experience uninterrupted billing and accounting without leaving their comfort. Generate GST invoices, create sales quotations, build product inventories, send payment reminders, collect payments online, and do a lot more with India's No:1 accounting software for Mac.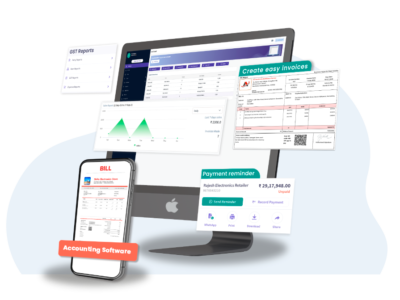 How to use myBillBook Accounting Software on Mac
myBillBook accounting software works on all latest versions of Mac, including Mac OS X 10.8, OS X 10.9, OS X 10.10, OS X 10.11 and Mac OS 10.12. In addition, it supports Safari 6.2 and later versions. To use myBillBook on Mac, follow the below instructions.
Visit mybillbook.in/s/ on your Mac system.

Click on the 'Login' button on the top right corner of the page. 

Enter your registered mobile number, OTP received on the number and click 'Login'
Once the credentials are verified, you will be taken to the billing software, where you can generate GST-compliant invoices on your Mac system. 
Features of myBillBook Accounting Software on Mac
myBillBook Accounting Software on Mac offers the below-mentioned features for MacBook users.
Offers Professional Billing & Invoicing
Billing and invoicing are the basic features offered by myBillBook accounting software for Mac. Mac users can create professional invoices and bills in different formats that represent their business image. Both GST and non-GST invoices can be generated using web-based software. As both the billing and accounting functions are integrated on the same platform, the business accounts get auto-updated as soon as an invoice is created. This simplifies the whole accounting process and automates the bookkeeping process.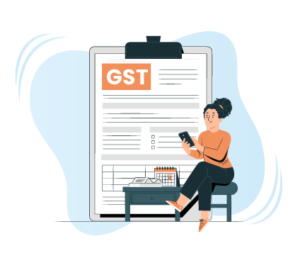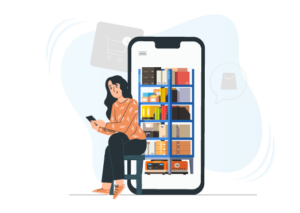 Inventory Management
Another important feature offered by myBillBook accounting software for Mac is inventory management. The free accounting software keeps track of all the products in the inventory. As soon as an order is placed or an invoice is generated, it updates the stock details and let the users know the existing stock status on a daily basis. The billing software also sends timely reminders about low stock items and helps prevent no-stock situations for the business.
Records Purchases & Expenses
All the purchases made for business purposes can be recorded in the accounting software for Mac. The software provides various options, including purchase invoice generation, payment out, payment return, debit note, and purchase order generation. Using these options, businesses can track all their purchases, and the same would be updated in the accounting software. Similarly, the business expenses can also be recorded in the billing software.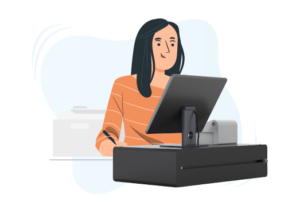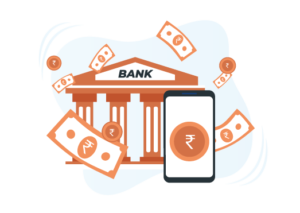 Cash & Bank
Besides recording sales invoices, purchases and expenses, the billing software for Mac also records cash expenses and banking transactions. The Cash & Bank feature in the myBillBook accounting application allows users to record cash transactions and banking transactions and provides a clear picture of total liquid cash both in hand and bank. The same gets updated automatically in accounting books.
Generates Accounting Reports
myBillBook accounting application for Mac generates 20+ business reports that are helpful in analysing business performance. Some of the accounting reports generated by the free billing software include profit & loss reports (P&L), stock summary reports, bill-wise profit reports, expenses reports, etc. The business reports provide an overview of business in simplified charts & help make strategic business decisions that boost business growth rapidly.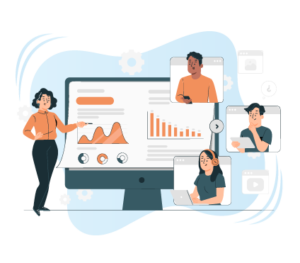 Benefits of using myBillBook Accounting Software for Mac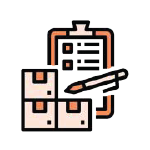 Accounting Becomes Easy
With myBillBook free accounting software for Mac, you can keep your accounting books accurate.
You can maintain party-wise ledgers, cash ledgers, bank ledgers, and day-wise sales/purchase ledgers easily and effortlessly. It makes it easier for you to reconcile balances and generate financial records that you can use to file IT or GST returns.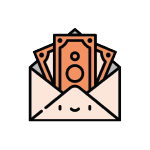 Streamlined Cash Flow
With myBillBook billing software for Mac, you don't have to worry about delayed payments from customers.
You can send payment reminders to your customers on WhatsApp with the payment link & receive your payments on time. This software helps you receive payments using digital methods like UPI, NEFT, RTGS, etc.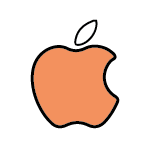 Accounting Software Compatible with Mac
myBillBook for Mac is designed with an attractive and easy-to-use interface to make it easy for the users to navigate through the application on your Mac desktop.
The website is compatible with all the latest versions of Mac, including the Mac operating system, Mac OS X, and above. The menu options are kept simple for an enhanced user interface. The design is less clumsy, thus making the navigation easier.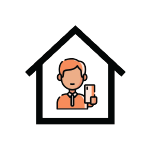 24/7 Service Support
Users of the myBillBook accounting app for Mac can take the help of the customer support team anytime through Whatsapp or e-mail.
They can send their queries on Whatsapp at +91 7400417400 or chat with us online & get their queries resolved quickly. For e-mail support, send an email to [email protected]. Our support team is available 24*7 and offers multi-lingual service.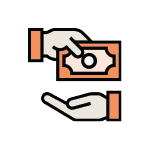 Saves time & money
Manually recording all financial transactions requires a lot of time and can lead to reconciliation errors, which can cause huge losses to your business.
Automating your business transactions with myBillBook accounting software for Mac will help you save your time & maintain accurate records.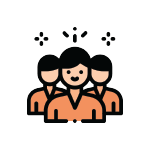 Multi-user Access
myBillBook free accounting software for Mac is accessible by multiple people of an organisation having the same account credentials.
Don't worry if you have Mac and your employees don't. The accounting software is compatible with all Windows operating systems and Android mobile phones. Just use the same mobile number on any device to log in to your business billing software from anywhere and at any time.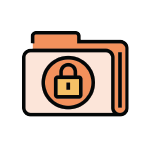 Safe and Secure Application
Any information entered in the accounting software for Mac is 100% encrypted and stored anonymously to prevent hackers, malware, and virus attacks.
The information stored in the accounting app is end-to-end encrypted using industry-standard secure server layers. It is accessible only to a small number of employees who need to provide technical support. Users can rest assured about their customer and business information as they are using ISO certified software.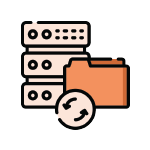 Auto-backup facility
All the data stored in the GST accounting software for Mac is automatically backed up periodically, eliminating the need for manual backup of the data.
Even when you login from another device or lose your existing device, all your business data remains safe with us. The entire data will be auto retrieved when you login to a new device with the same credentials.
FAQs on Accounting Software for Mac
What is accounting software for Mac?
myBillBook is a billing and accounting software designed for both Mac and Windows operating systems. The web-based application of myBillBook available on the Mac operating system is termed as accounting software for Mac
Is myBillBook accounting software available on iOS App Store?
Yes, myBillBook accounting software is available as a mobile application or app for iPhone users. However, the iOs app version is currently available with limited features. Very soon, all the features will be made available on the app version as well.
What are other features available on myBillBook accounting software for Mac apart from accounting?
myBillBook offers other features, including billing, invoicing, inventory management, e-way bill generation, business reports, offline billing services, and a lot more.
Is myBillBook accounting and billing software free to use?
Yes to some extent. New users can avail a 14-day free trial period of the accounting software at zero cost. Post the trial period, you can choose from various subscription plans starting from as low as INR 142 per month.
What are the printer options available on myBillBook accounting software?
myBillBook supports both normal and thermal printers. In thermal printers, 2 inch and 3-inch paper sizes are supported. And in the normal printers, all paper sizes are supported.
Know more about  Billing & Accounting Software for Small Businesses