Accounting Software For Graphic Designers
Accounting Software for graphic designers is a tool that helps creative professionals generate invoices and manage accounts independently. With billing software like myBillBook, you can generate quotes, track expenses, receive payments faster, get business insights, and do much more. Find the features offered by myBillBook accounting software for graphic designers to know the app better.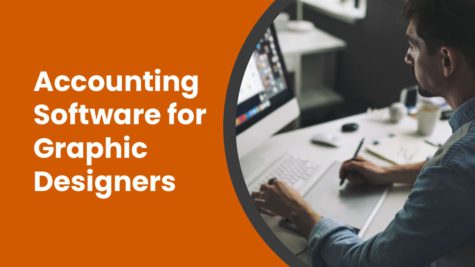 Features of myBillBook Accounting Software For Graphic Designers
Send Instant Quotes & Invoices: Create quotes within minutes and instantly impress prospective clients by sharing them online. Our quotation templates help you make instant quotes for your graphic design business. You can also add your company logo and contact details to make it look more professional.
Similarly, you can also create professional invoices for your existing clients using the myBillBook invoice generator. Invoices created using accounting software represent your graphic designing profession as a serious business to your customers.
Manage Expenses, Cash in Bank & Hand: Any expense related to your graphic designing profession, including purchasing new devices, learning new software or courses, hiring team members, etc., can be tracked using the accounting software.
Enter the expense details like category, payment mode, date, purchased items, total amount, etc., to make a record in the accounts management software. Similarly, you can also enter your money details like cash in hand and cash in the bank to keep track of your expenses.
SmartCollect Payments: The SmartCollect Payment feature on myBillBook allows you to collect multiple payments from different graphic design clients. Once you receive a payment, the app notifies you about the payee details, thus helping you keep track of payments receivables.
Multiple Bank Accounts: If you have more than one bank account, you can add all the account details in the myBillBook application and manage your bank accounts from the app. You can make entries about money additions and withdrawals in all the bank accounts added to the application.
Automated Billing: If you need to send the same invoice every month, you can choose the Automated Billing option. Once set, the app sends graphic design invoices to the clients on the mentioned date. It will also send payment reminders to the client when the due date is approaching.
Late Payment Reminder: Even without enabling the Automatic Billing feature, you can use the late payment reminder option to gently remind your clients about the payment due.
FAQs on Accounting Software For Graphic Designers
Does myBillBook billing software for graphic designers offer a free trial?
Yes, myBillBook accounting software provides a 14-day free trial during which you can access the invoicing and accounting features of the app for free. Download the app today.
How secure is myBillBook billing software for graphic designers?
myBillBook is an ISO-certified application hence making all the transactions safe and secure.
Can I customize the invoices in myBillBook billing software for graphic designers?
Yes, the billing app offers more than 6 pre-designed invoice templates from which you can choose the ones that reflect your graphic design business.
Can I add custom fields to the invoices generated by myBillBook?
Yes, you can add custom fields that are required by your graphic designing business to the invoices.
Can I share invoices online using myBillBook billing software for graphic designers?
myBillBook allows you to share invoices and quotes online with your customers through Whatsapp and email.
Know more about Billing Software & Billing Format