When we talk about farm accounting software or farm bookkeeping software, the first users that come to our mind are the so-called techie-turned-farmers, agriprenuers, new-age farmers, urban farmers, and all those who utilise technology to conduct farming more efficiently.
If you're exploring the best technologies for your farming business, farm billing software or accounting software for farming is one thing you must look into. myBillBook is a cloud-based accounting software that helps businesses manage various operations efficiently.
Designed keeping in mind the challenges faced by small and medium businesses in India, the billing software can be easily used for all your farming bookkeeping needs. Let's explore the features offered by myBillBook accounting software to better understand the product and how it enables you to conduct your farming business with ease.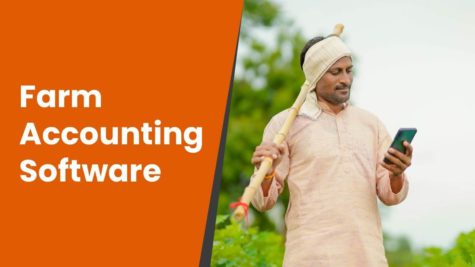 Why Do New Age Farming Needs Accounting Software
Though farming is an age-old occupation in India, most bookkeeping practices are manual. We might have rarely heard about a firm or a company doing farming as a business; hence there has been less technology intervention.
Now that things have changed and many people with technical education and exposure are joining the agriculture sector, using accounting tools that would improve their productivity at negligible cost is, in fact, a cool thing. From managing crop inventory, tracking farming equipment to recording the crop growth analysis, the software takes care of most of your accounting and inventory management tasks.
Features offered by myBillBook Farm Accounting Software
Though myBillBook is not a specialised software for the farming business, it is designed to cater for a wide range of businesses in India. Listed below are some of the features offered by the accounting software that would help your farming business in many different ways.
Understand your financials better: Enter every product you purchased through cash, online, etc., in the app and also the spending related to your farming. At the end of every week or month, myBillBook would provide you with a clear report of your spending and expenses. Based on that, you can plan your financials properly.
Know your accounts from anywhere: myBillBook is available on both desktop and mobile versions. You can download the app on your mobile, login to your account and know your farming-related information from anywhere and at any time.
Inventory Management: Enter the data of all the products you have purchased for your farming needs in the inventory and try to update the same whenever you use the product. This way, you can keep track of the stock details. myBillBook application also alerts you when your inventory is going out of stock.
Accurate information: With many metrics and factors involved, farm accounting requires accurate information. The farm accounting software replaces manual data entry, thus ensuring data accuracy and error reduction.
Invoice generation: If you're a farmer selling your own farm products, the farm accounting software would be bliss for you. myBillBook is not just accounting software, it also provides invoicing solutions. You can add your product information, generate invoices and give them to your customers directly or online.
Get payments faster: Not just sending invoices, you can also send payment reminders to your customers through Whatsapp or direct messaging using the app. This way, you can get prompt payments from your clients.
FAQs on Farm Accounting Software
Does farming really require accounting software?
Of course, yes. Farming is like any other business that involves a lot of tasks ranging from raw materials to selling the crop. Though agriculture in India is not so organised, modern agriculture might make use of technology to manage it more efficiently. Give it a try with myBillBook free trial, and let us know what difference the software made to your passion.
How much do I need to spend on the farm accounting software?
Quite negligible. myBillBook is priced reasonably to make it affordable even for micro-enterprises.
Do I need accounting knowledge to use the farm accounting software?
Good question! myBillBook is like any other app on your mobile. Take a look at it through our free trial, you will definitely understand how to use it in a jiffy. If you have any simple doubts, our 24/7 customer service is at your disposal to help you. You can even ping us on Whatsapp to get your queries resolved in minutes.
Know more about Billing Software & Billing Format