Inventory is one of the important aspects of any business. Any miss with your inventory movement can disrupt your business turnover. Therefore, it is important to keep track of inventory through effective inventory management. While a few business owners understand the importance of inventory management, they do not use efficient methods. As a result, they fail to procure stock on time and miss out on huge demand from customers.
It is very difficult for business owners like you to keep a check on inventory levels and manage your business simultaneously. The best way to manage your inventory is to – go digital. Digitisation will help you track stock levels, procure stock once the low-stock level has reached, adjust inventory, and much more. Read this article to understand the benefits of inventory management for businesses, especially for small businesses and how you can do it efficiently.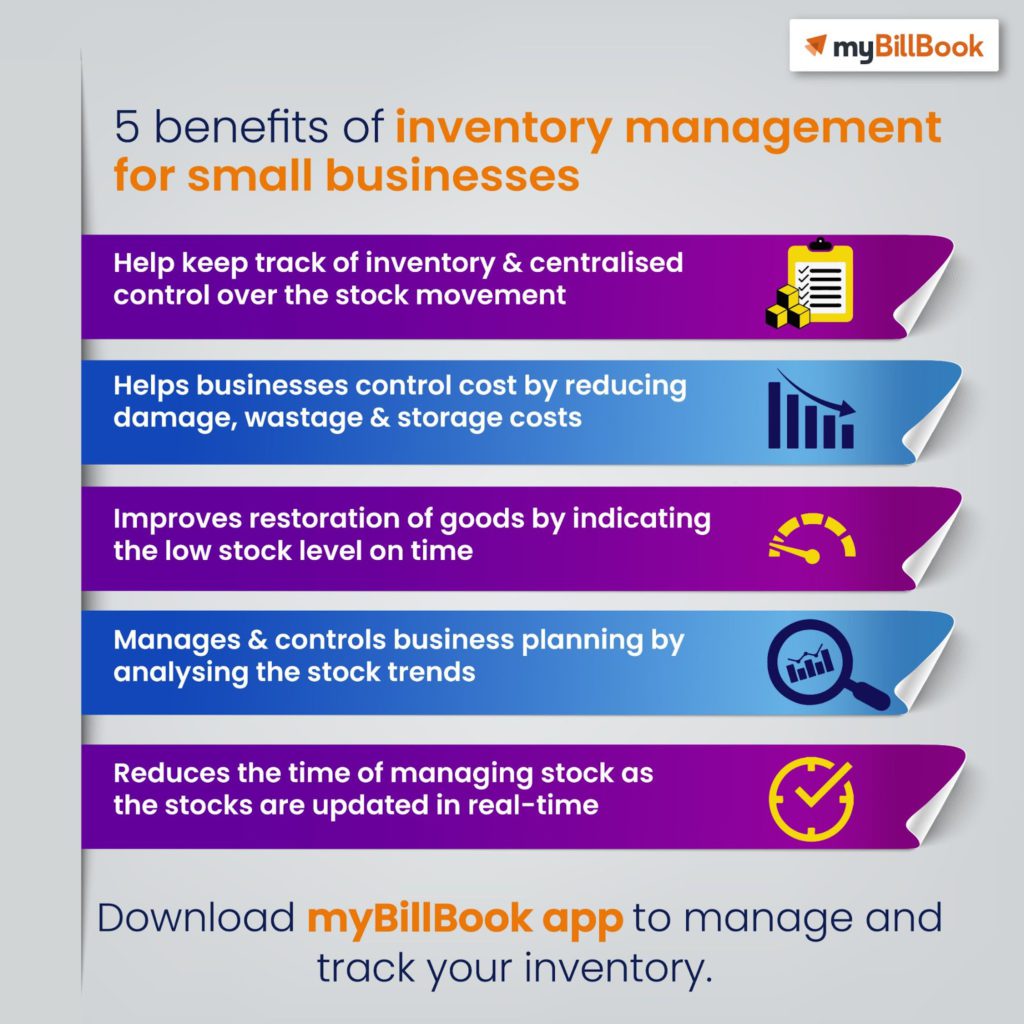 If you are still managing your inventory using spreadsheets or other traditional methods, then your business might suffer in the long run. You can use the myBillBook app to digitise your inventory management. This easy-to-use app helps manage inventory digitally and tracks & alerts low-stock level, so you don't ever miss out on your sales.