myBillBook vs Vyapar, Marg, Tally, and Zoho Books: A Comprehensive Comparison
myBillBook has emerged as one of India's best GST accounting and billing software. If you're searching for an affordable option for your current accounting software, such as Vyapar, Tally, Marg, or Zoho, myBillBook is the best choice.
Comparing the best features of all the softwares provides a better idea as to why myBillBook is the best choice for your accounting and billing needs. Tailor-made for small and medium businesses in India, myBillBook accounting software offers the best invoicing, billing, inventory & cash flow management services for your business.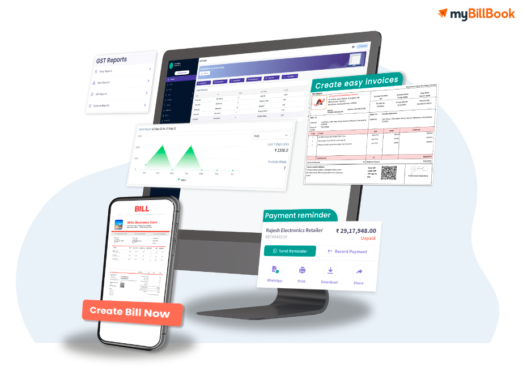 Compare myBillBook With Other Apps?
myBillBook Vs. Vyapar
myBillBook offers cost-effective pricing plans, a multi-lingual interface, the Smart Collect feature for faster payments, WhatsApp marketing for custom promotional messages, e-way bill generation, and other exciting features that make it a better alternative to Vyapar. But, with myBillBook, you can easily streamline your accounting and billing processes.
myBillBook Vs. Marg
Marg ERP is a long-established inventory and accounting software not explicitly designed for billing and accounting operations. Instead, it is an enterprise software solution that offers enterprise-related services, accounting, and billing. Because of this, it is priced higher than other software on the market. 
Only trained professionals with accounting knowledge can use the software, as it can be challenging to understand without prior knowledge.
Additionally, you must purchase the entire enterprise package, even if you only need some of its features. However, myBillBook offers you all the features you need that you can use with no training at the most affordable price.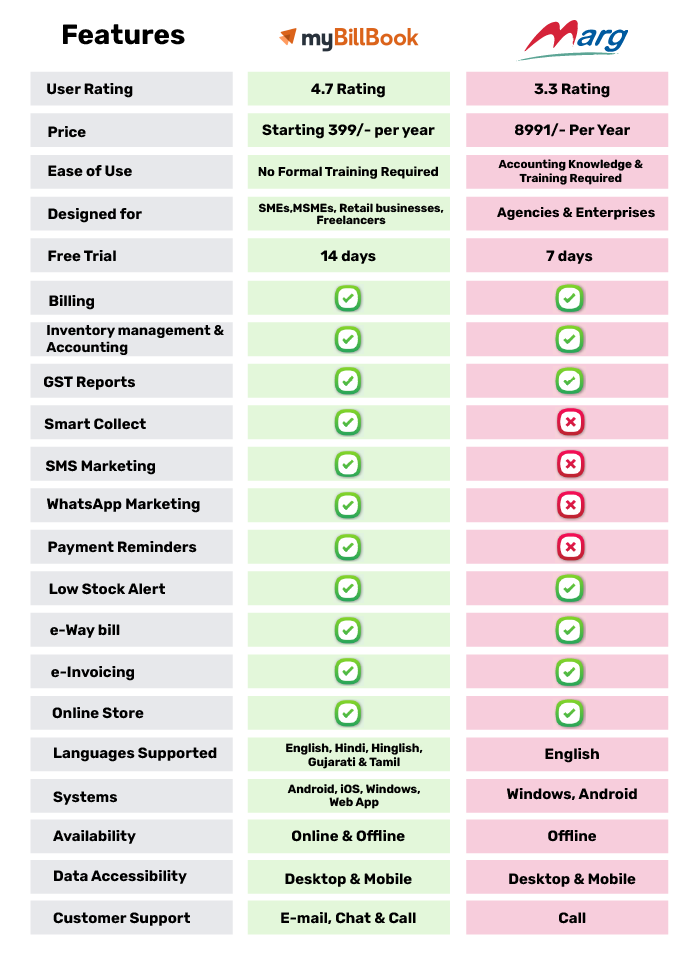 myBillBook Vs. Tally
Tally is comprehensive accounting software with a higher price tag than other options.  In addition, after purchasing a license, it must be installed on a PC, limiting its accessibility. 
It also lacks useful myBillBook features like payment collection, SMS reminders, and low-stock alerts. Because of these limitations, there may be better options for businesses looking for a more flexible and feature-rich accounting solution.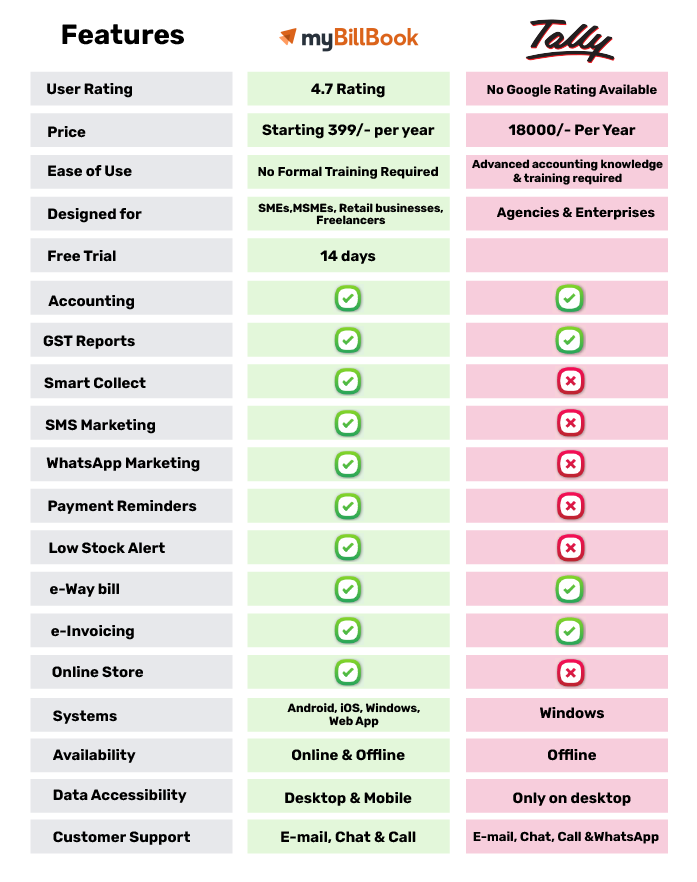 myBillBook Vs. Zoho Books
Zoho Books offers features similar to myBillBook, but it comes at a much higher cost. Additionally, since it is not specifically tailored to the needs of Indian businesses, it may not provide the customisation required for local businesses. However, if you're looking for affordable accounting software that offers all the premium features you need, myBillBook is the best option.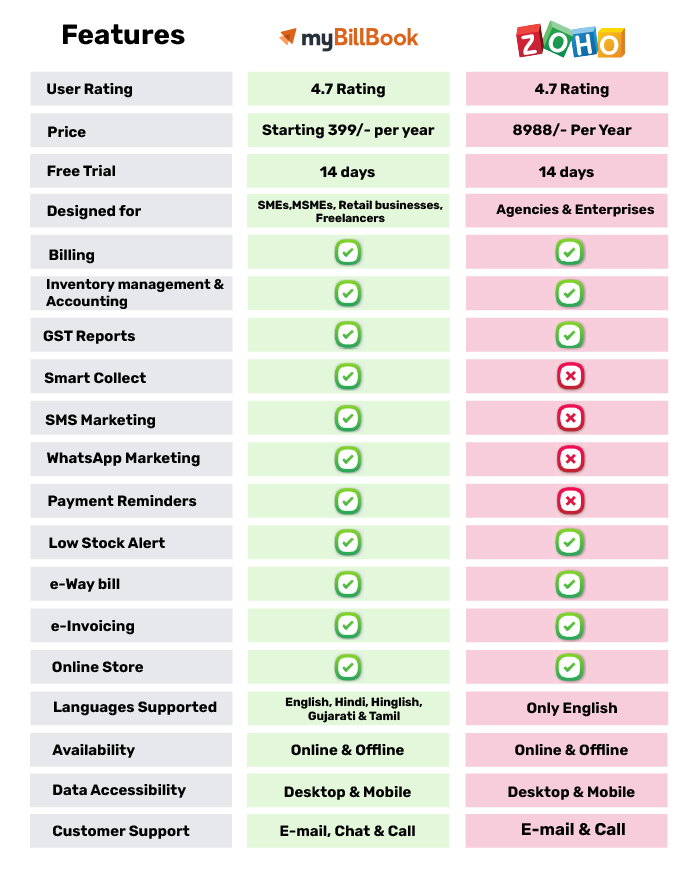 myBillBook's Top Features
myBillBook invoicing software is a Made in India product explicitly designed for small and medium businesses in India. Unlike other billing software products like QuickBooks, Tally, and Marg, myBillBook is focused solely on the Indian market to help Indian SMBs grow through digitisation. 
The application's intuitive interface, advanced features, and security make it an ideal tool for wholesalers, retailers, manufacturers, distributors, and traders. Some of the key features offered by myBillBook include:
Professional invoice generation

Quotation, delivery challan, and proforma invoice creation

Online invoice sharing

Inventory management

Online payment collection through Smart Collect

Business reports for performance analysis

Customizable business cards and greetings sending

Data-rich dashboard

Staff management

E-way bill creation

WhatsApp marketing for customer engagement

Loyalty programs for customer relationships

Tally data export

GSTR1 report download in JSON format