Welcome To The Ultimate Face-Off Between Two Leading Billing Software Solutions
myBillBook Billing Software
And
Vyapar App


Highlighting the Key Features of myBillBook that Make it a Superior Billing Software

GST Billing
Say goodbye to manual tax calculations! myBillBook instantly calculates accurate GST amounts based on your products or services, ensuring error-free invoicing and hassle-free tax compliance. Generate GST invoices in seconds. 

Inventory Management
Easily track stock levels, manage inventory items, and receive real-time alerts and reminders for low-stock situations. Fulfil orders promptly to avoid stock shortages or overstocking. Identify slow-moving items, and make informed decisions to optimise your inventory and improve overall profitability.

E-invoicing
Easy generation of e-Invoices in compliance with government regulations, eliminating the need for manual paperwork and streamlining your invoicing process. Validate your e-Invoices instantly to ensure accuracy and adherence to the required data format before submitting them to the Invoice Registration Portal (IRP).

Godown Management
Manage multiple godowns from the application and get a centralised view of your inventory across locations. Easily transfer stock between godowns or allocate stock to specific locations and simplify your stock distribution and replenishment.

Staff Attendance & Payroll
Simplify staff attendance and payroll management with the attendance tracking and payroll management feature. Automates the payroll process by accurately calculating salaries, deductions, allowances, and taxes based on attendance data, ensuring error-free payroll generation.

e-Way Billing
myBillBook streamlines the process of generating e-Way bills, allowing you to create and manage e-Way bills directly from the software. Generate e-Way bills in less than 30 seconds with great ease.

Automated Bills
Set up recurring billing schedules and automatically generate bills at specified intervals for recurring sales or services. The software automates the creation and generation of bills, saving you time and effort while ensuring accuracy.

Business Reports
Generate reports that analyse various business aspects, including sales, profit and loss, inventory, customer behaviour, payment trends, etc. Make informed decisions based on the detailed analysis. 

Quotations & Delivery Challans
Tailor your quotations and delivery challans to match your brand identity with our customisable templates, giving your documents a professional and personalised touch.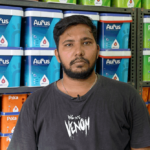 "I first only used myBillBook to create e-Invoices, but over time I switched all of my invoicing, accounting, and payment collecting to myBillBook. I transferred my data from Tally to this modern, much more economical programme. The item library feature and POS billing are quite helpful for my business."
– Hemanth
Owner – Enn Industries
Chennai, Tamilnadu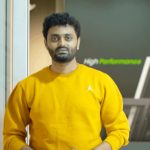 "With only one software, I could handle billing, inventory control, GSTR reporting, payment collecting, scheduling payment, low stock reminders, and accounting. To make delivery challans and e-way bills, I was no longer dependent on any other software or apps. Through myBillBook, I can now effortlessly make e-Invoices, saving me a tonne of time and work. The ideal method to digitize your company's operations! "

– Sanjeev Rajeev Gowda
Owner – Pencil Mark Interior Solution
HSR Layout, Banglore

FAQs

Is myBillBook suitable for small businesses, or does it cater to larger enterprises as well?
myBillBook is designed to cater to the needs of businesses of all sizes. It offers scalability and flexibility, making it suitable for small, medium, and large enterprises.
How does Vyapar differ from myBillBook in terms of pricing and subscription plans?
Both myBillBook and Vyapar offer different pricing models and subscription plans. However, myBillBook's plans are slightly affordable compared to Vyapar, making the application accessible to micro and small enterprises as well. 
I have an iPhone, do myBillBook and Vyapar work on iOS?
While myBillBook offers both Android and iOS apps, the Vyapar app is only compatible with Android devices. Vyapar does not have an iOS app. 
Is the Whatsapp marketing feature available on myBillBook and Vyapar? 
The whatsapp marketing feature is currently available only on myBillBook. Vyapar does not have a POS billing feature.