Best Quick Books for Business
Every popular quick book accounting software need not be the best billing software for your business. As a business owner, you need to understand what exactly your vyapaar requires and then find a quick book online that is compatible and affordable. 
As a home-grown company, myBillBook certainly understands what a small business in India requires in terms of accounting and bookkeeping. It thus provides an easy-to-use billing and accounting software that allows you to create GST & non-GST bills, manage your business inventory, analyse business reports, generate e-way bills and many more with just a few clicks.
Let's know more about the key features offered by myBillBook to understand why it is better than QuickBooks accounting software and how it helps in improving your business' billing and invoicing services.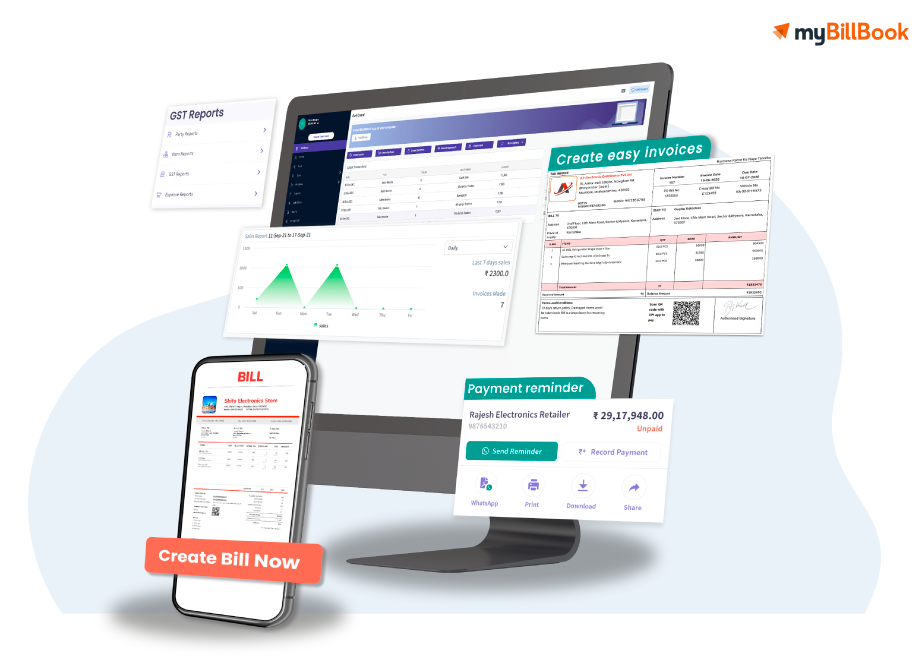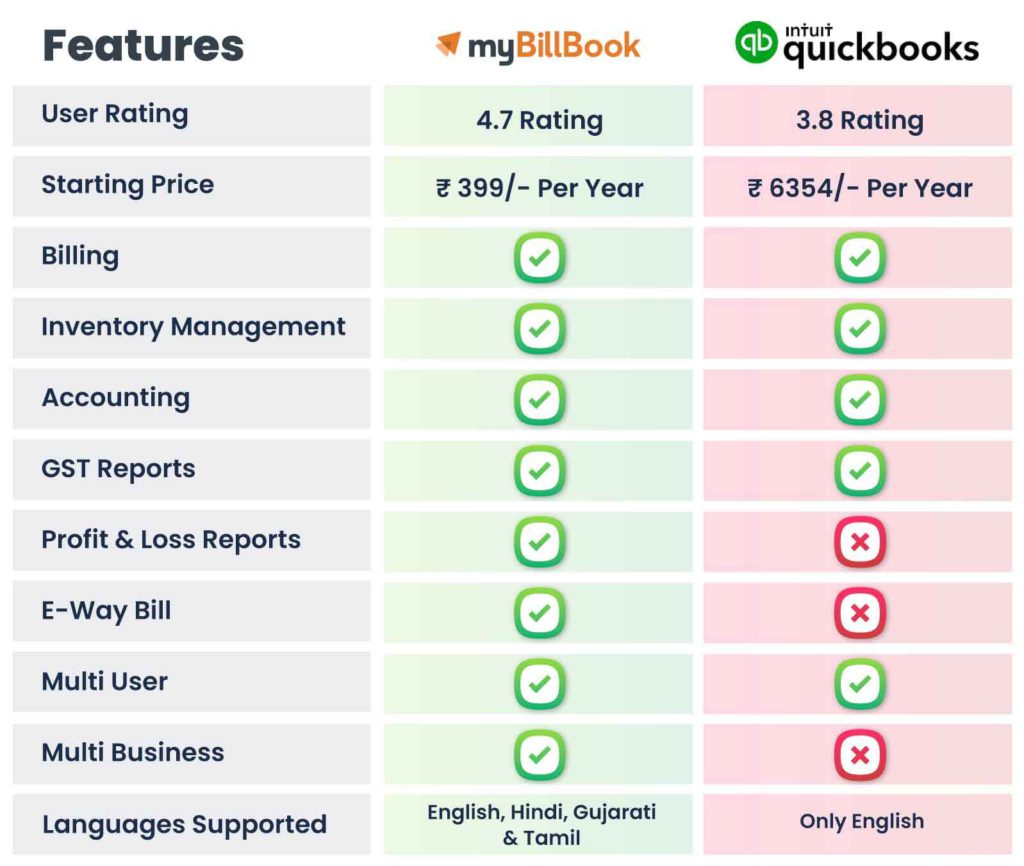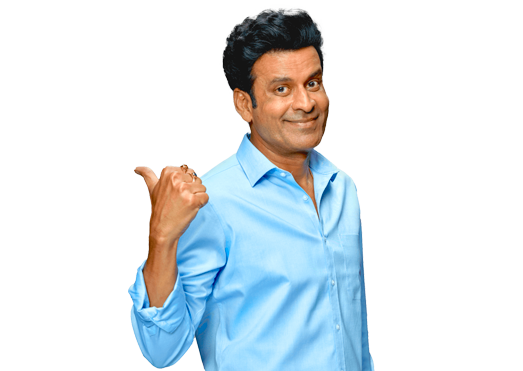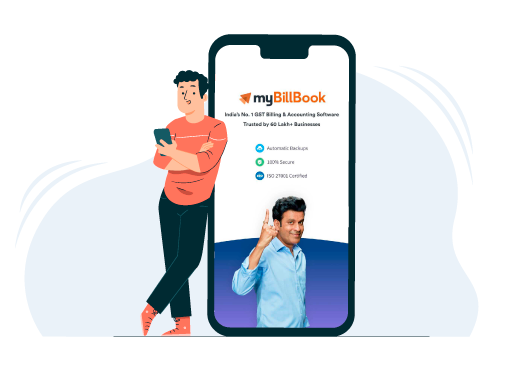 myBillBook – India's Most Trusted GST Billing Software
Designed to cater to India's small and medium business sector, myBillBook is a fast, efficient and easy to use accounting and billing software. It provides a secure platform for SMEs to manage day-to-day transactions and track business performance. 
With myBillBook software, you can create GST & non-GST invoices/bills in seconds, easily manage your business inventory, record and track all business transactions, get advanced business reports, send automatic payment reminders, receive digital payments, generate e-way bills, manage your staff and do many more at your comfort.
myBillBook For Every Business
Trusted by more than 60 lakh customers across 7000+ cities and towns in India, myBillBook caters to retailers, wholesalers, distributors across industries. 
FMCG, Hardware, Kirana, Jewellery, Electronics, Pharma, and Transportation are popular industries that love using myBillBook. Retailers can make invoices with the counter system on the myBillBook app, record everyday transactions online, track and manage inventory efficiently with the in-built inventory management software etc. 
Wholesalers and distributors use myBillBook to manage customer outstandings, create customised invoices, get low stock alerts, share invoices through Whats App, send payment reminders, share price lists and quotations directly to the customers, and many more.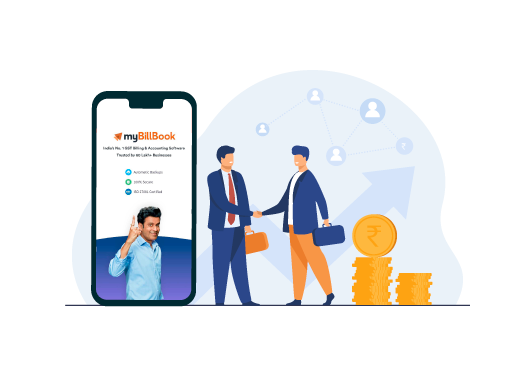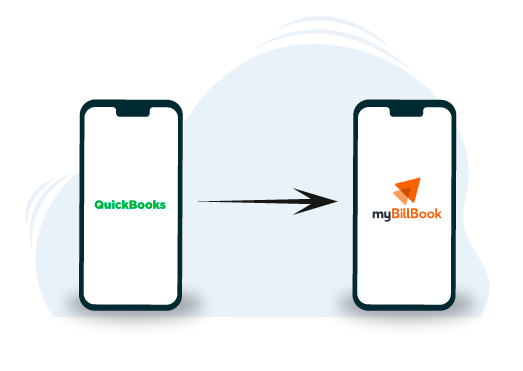 myBillBook – a better alternative to QuickBooks
When choosing accounting software for your business, don't just look for the best one in the market but find the best one for your business.
With QuickBooks accounting software being the go-to software for many businesses, here are a few features of myBillBook that might make it a better choice for your business.
Made for the Indian market 
myBillBook is a homegrown, vocal for local, 100% made in India accounting and billing software.
The main feature that sets myBillBook apart from QuickBooks is that it is built and made in India. After meticulously analysing the Indian market and its bookkeeping requirements, the software is designed to cater to local businesses' needs. As a result, from the aesthetics to the features, everything looks truly Indian. 
QuickBooks, on the other hand, is available in many countries. Even though India is a big market for them, no one understands the way of conducting business in India as Indians do. This provides myBillBook with an edge over QuickBooks.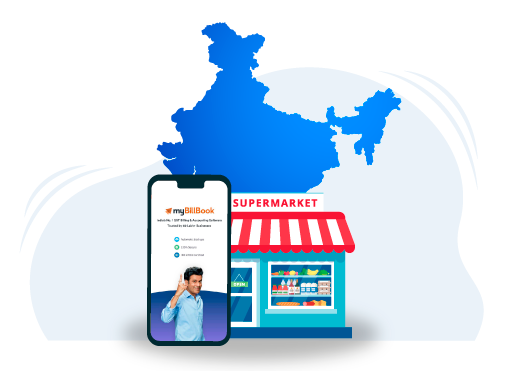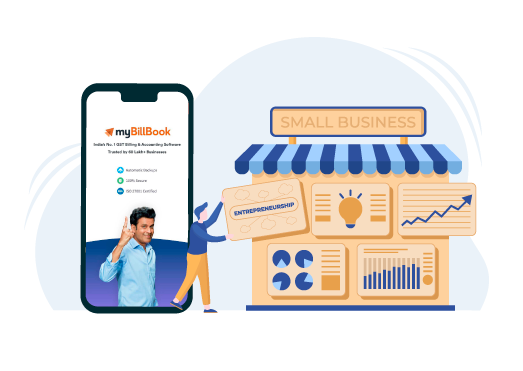 Tailor-made for SMEs & MSMEs
Lack of qualified accounting personnel is no longer a bottleneck for small businesses, small and medium enterprises (SME), and micro, small and medium enterprises (MSMEs). myBillBook is tailor-made to meet SMEs and MSMEs' accounting and billing needs.
With a simple and easy-to-use interface, using the myBillBook application does not require any special training or accounting knowledge. Further, it is available at a price that any small business in India can afford.
Affordable Pricing Plans
myBillBook offers subscription plans starting from INR 33 per month. We bet no other accounting software in the market is available at this price.
Besides the basic plan, the premium plan offered on myBillBook is available at INR 242 per month, which provides access to mobile app, online website, and web app with comprehensive features. On the other hand, QuickBooks accounting is offering a single plan for INR 529.50 per month.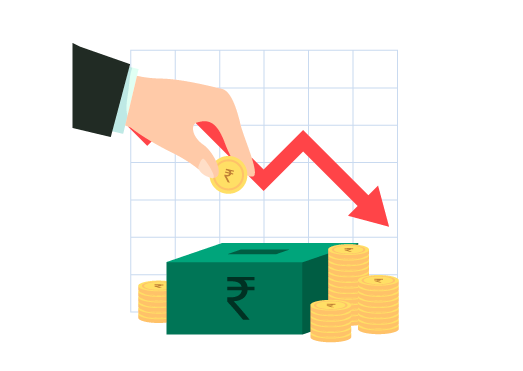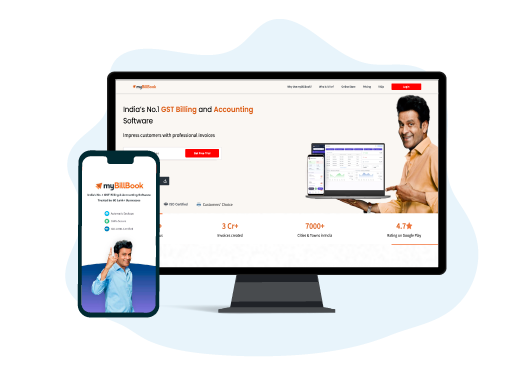 Easy to Use – No Accounting Knowledge Required 
With an easy-to-use interface, myBillBook makes it easy for both business owners and employees to use it. Unlike other accounting softwares, it does not require any training or any accounting knowledge. 
Open Your Online Store on myBillBook
Don't have an online presence for your business? Subscribe to myBillBook and open your own online store. Upload all your products, their prices and images and get ready for the online orders. Grow your business 2X with your online store on myBillBook.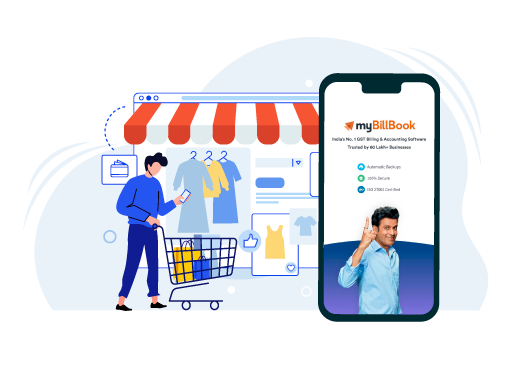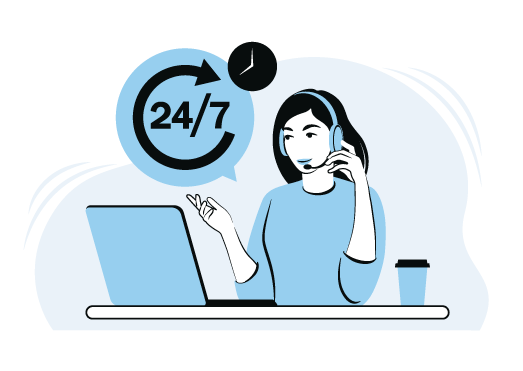 24/7 customer support
Call us, e-mail us or simply WhatsApp us – our support team is always there to help you. You can speak in any Indian language and ask any simple question about myBillBook software. We will solve your query in a matter of seconds. 
Try myBillBook For Free
Still not convinced..? Try the myBillBook application without any subscription. myBillBook is offering a free trial period to help businesses experience the software in real-time.
Explore all myBillBook features – add items, parties, create invoices, open an online store, add your employees and a lot more at no price. Once the trial period completes, it's up to you to buy a subscription or stick to the Free plan.
While QuickBooks does have the option for a free trial, myBillBook lets you try the software for free for different plans that they offer, depending on your business requirement.