Is myBillBook the Best Alternative to QuickBooks?
If you're using QuickBooks, you must be searching for another billing software. Reason? We all know – Intuit has discontinued QuickBooks online products in India. As per the official announcement, the company will discontinue its support to the existing QuickBooks users from 1 May 2023.
Hence, all the current QuickBooks users must be ready with another invoicing software for the new financial year.
If you want to migrate from QuickBooks, myBillBook billing software is an ideal option for your business.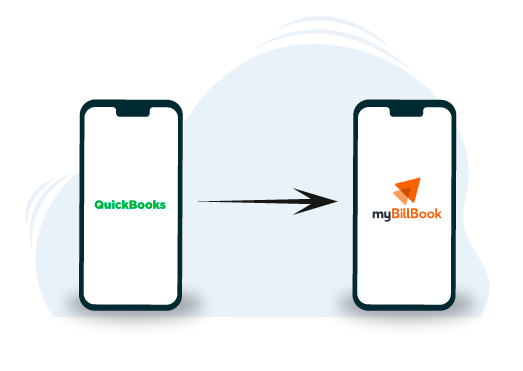 What Makes myBillBook India's No.1 GST Billing Software 
More than 65 lakh businesses In India use myBillBook
Used across 4,000 Indian cities and towns
More than 10 Crore vouchers created every year
Rated 4.7/5 by Android mobile app users
Rated 4.4/5 by iOS app users
Customised for Indian Small & Medium businesses
A Made in India product
myBillBook – A Truly Indian Billing Software – Crafted for Indian SMBs
Do you know why Intuit decided to discontinue QuickBooks billing software only in India? Here is the reason quoted by the company –
"Offering a product that our customers can depend on for their business is our top priority. After careful consideration, the decision was made that we can no longer continue to deliver and support QuickBooks products that serve the needs of small businesses and accounting professionals across India."
Intuit found it challenging to deliver a product that serves the needs of small businesses in India.
On the other hand, FloBiz, the parent company of myBillBook, designed the billing software with a vision to help small businesses in India. Its mission is to accelerate the growth of Indian SMBs through digitisation.
Accordingly, they have crafted myBillBook, which today is India's most preferred billing and accounting software for SMBs.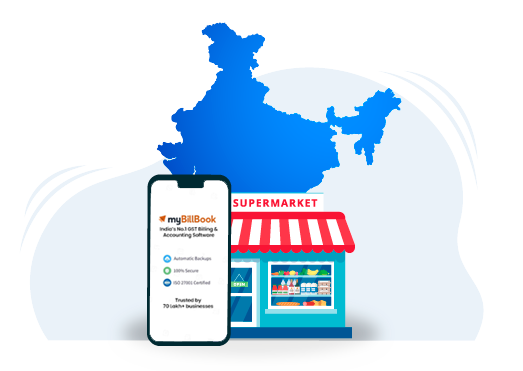 Top Features that Make myBillBook a Complete Business Solution
Launched as a billing and accounting software, myBillBook today has evolved into business management software. Besides the regular invoicing features, the billing app also offers automated payment reminders, WhatsApp marketing, staff attendance, CRM, payroll management, payment collection and many more features, making its progress towards becoming a complete business management solution for Indian SMBs.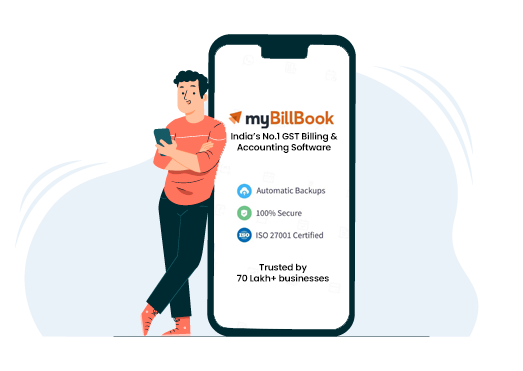 Billing & Invoicing
Billing or invoicing is the core feature of myBillBook. Create & send invoices, track payments and make your business invoicing smooth & error-free. Choose from more than 6 pre-designed invoice templates to create professional invoices that reflect your brand image.
Accounting
Track your income and expenses, generate financial reports, manage cashflows, analyse financial performance, everything with a single app.
Inventory Management
Track the flow of goods and materials, manage inventory levels, get low stock alerts, integrate barcode scanning technology, generate stock reports, and make informed decisions to reduce the risk of overstocking or out-of-stock situations.
e-Way Billing
Streamline the electronic way bill (e-way bill) generation and management process. Eliminate the need for manual data entry and reduce the risk of errors.
E-invoicing
Comply with GST regulations and invoicing rules with myBillBook's e-invoicing software. Automatic e-invoice generation, e-way bill generation using IRN, and easy GSTR1 reconciliation.
Staff & Payroll Management
Provide control access to your staff while managing their attendance and payroll. Mark attendance, and record salary advances, bonuses, and other details using the Staff Management feature.
Advanced Business Reports
Generate more than 20 business reports that help you analyse your business performance regularly. Get GSTR Reports, Sales Summary Reports, Stock Summary Reports, Profit & Loss, and many other reports for free.
Payment Collection
From accepting payments through IMPS, UPI, NEFT, and RTGS to sending payment reminders, collecting dues has never been easy. Get notified when the invoices get settled.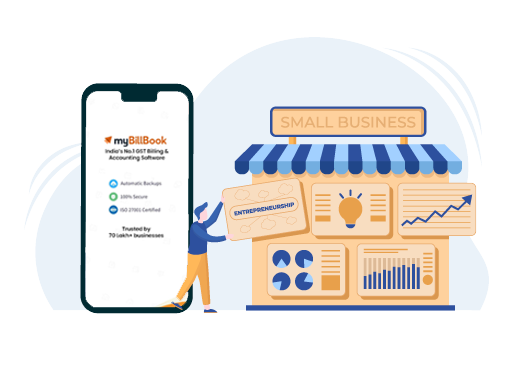 More Reasons to Choose myBillBook
Affordable Pricing
A product exclusively made for SMBs cannot be over-priced. You might be spending too much on your QuickBooks subscription so far. But with myBillBook, you no more have to. Our subscription plans are reasonably priced, making the app affordable and accessible even for small and micro businesses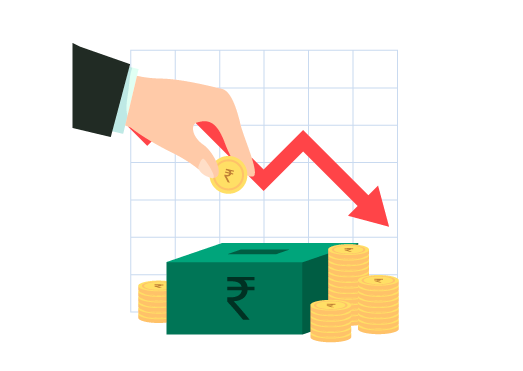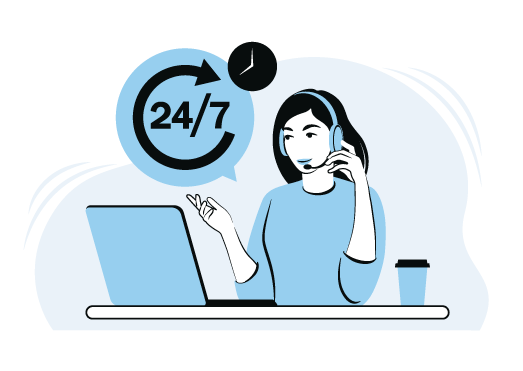 24/7 Call & Chat Support
Firstly, to use myBillBook, you don't need any training or accounting knowledge. It's almost like any other app on your smartphone. You can always request an on-site demo before using the app. Even while using it, if you find any issues or queries, our customer service team is available to talk or chat on Whatsapp any time on any day.
Easy Data Migration
Choose myBillBook, and we will handle your data migration. Your entire business data from QuickBooks can be directly imported to myBillBook in a few clicks. You can also download the data from QuickBooks and upload it to myBillBook.
Safe & Secure Platform
We know how critical business data is. myBillBook is an ISO-certified application for data safety and security. All the information entered in the application is encrypted and stored in anonymous servers to prevent virus and malware attacks. Don't worry. Your business data will be in safe hands!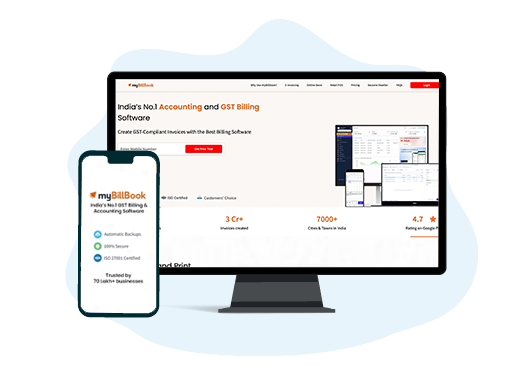 Still Not Convinced – Try myBillBook for Free

Sign up today and get a 14-day free trial period. No credit card details are required. Just enter your mobile number, and you're all set to experience India's No.1 billing software in real time.
Try all premium features – add items and parties, create invoices, open an online store, add your employees, and do much more at zero price. Subscribe to myBillBook only if you're happy with the experience!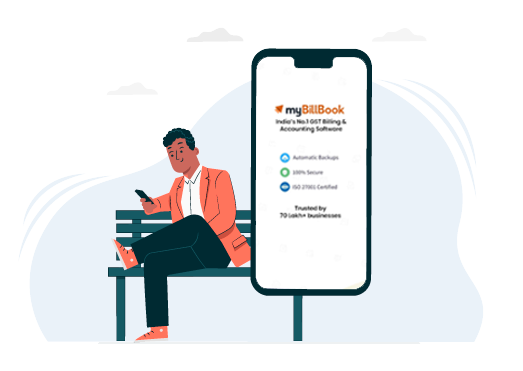 FAQs on QuickBooks to myBillBook Migration
What is QuickBooks to myBillBook migration?
QuickBooks to myBillBook migration is the process of transferring your financial data from QuickBooks to myBillBook. You need to hurry up as QuickBooks will no longer be available from 1st May 2023.
Can all my financial data be transferred from QuickBooks to myBillBook?
Yes, all your financial data can be transferred from QuickBooks to myBillBook, including items, parties, customer and vendor information, invoices, bills, transactions, and more.
How long does it take to migrate from QuickBooks to myBillBook?
It depends on the amount of data you have and the complexity of your financial setup. Typically, it can take a few minutes to hours to complete the migration process.
Do I need any technical expertise to migrate from QuickBooks to myBillBook?
No, you do not need any technical expertise to migrate from QuickBooks to myBillBook. The process is straightforward, and myBillBook offers step-by-step guidance and customer support throughout the migration process.
Is my data safe during the migration process?
Yes, your data is safe during the migration process. myBillBook uses industry-standard encryption and security protocols to protect your data during the migration process and after it has been transferred to their platform.