GST Number of Safexpress, Delhi is 07AAECS4363H1ZA
Safexpress operates within the Goods and Services Tax (GST) framework with the GST Number 07AAECS4363H1ZA. This unique identifier is affiliated with the legal name 'Safexpress Private Limited'.
About Safexpress Private Limited
Safexpress Private Limited has established itself as a key logistics and supply chain services company in India. Headquartered in Delhi, India, Safexpress provides a wide spectrum of logistics services, including Express Distribution, 3PL & Consulting to more than 5000 customers through its express distribution services. From healthcare, FMCG, apparel, and automotive, to engineering, Safeexpress' clientele is from various business verticals.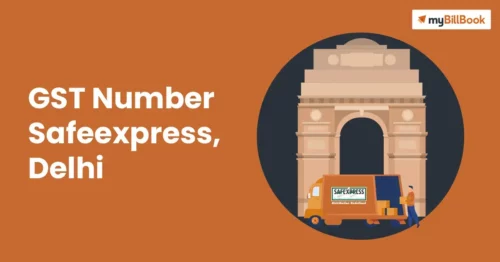 GST Information About Safexpress Private Limited
| | |
| --- | --- |
| Legal Name | Safexpress Private Limited |
| Trade Name | Safexpress |
| GST Number | 07AAECS4363H1ZA |
| Date of GST Registration | 1 Jul 2017 |
| GSTIN Status | Active |
| Principal Place of Business | New Delhi, India |
| Business Type | Supply Chain & Logistics |
| Taxpayer Type | Regular |